How to Wear - Dress Guide
Our dresses are inspired by the iconic Kimono, with its simple straight sewn design and with a waist belt. Using this traditional wrapping dressing method, provides flexibility to create different looks. Made in one size and are fully adjustable to fit different body shapes and to be transformed and worn in various ways with belt or without. Here below follows some ways of wearing. Show us your favorite way.
Video Guide - Secure Closure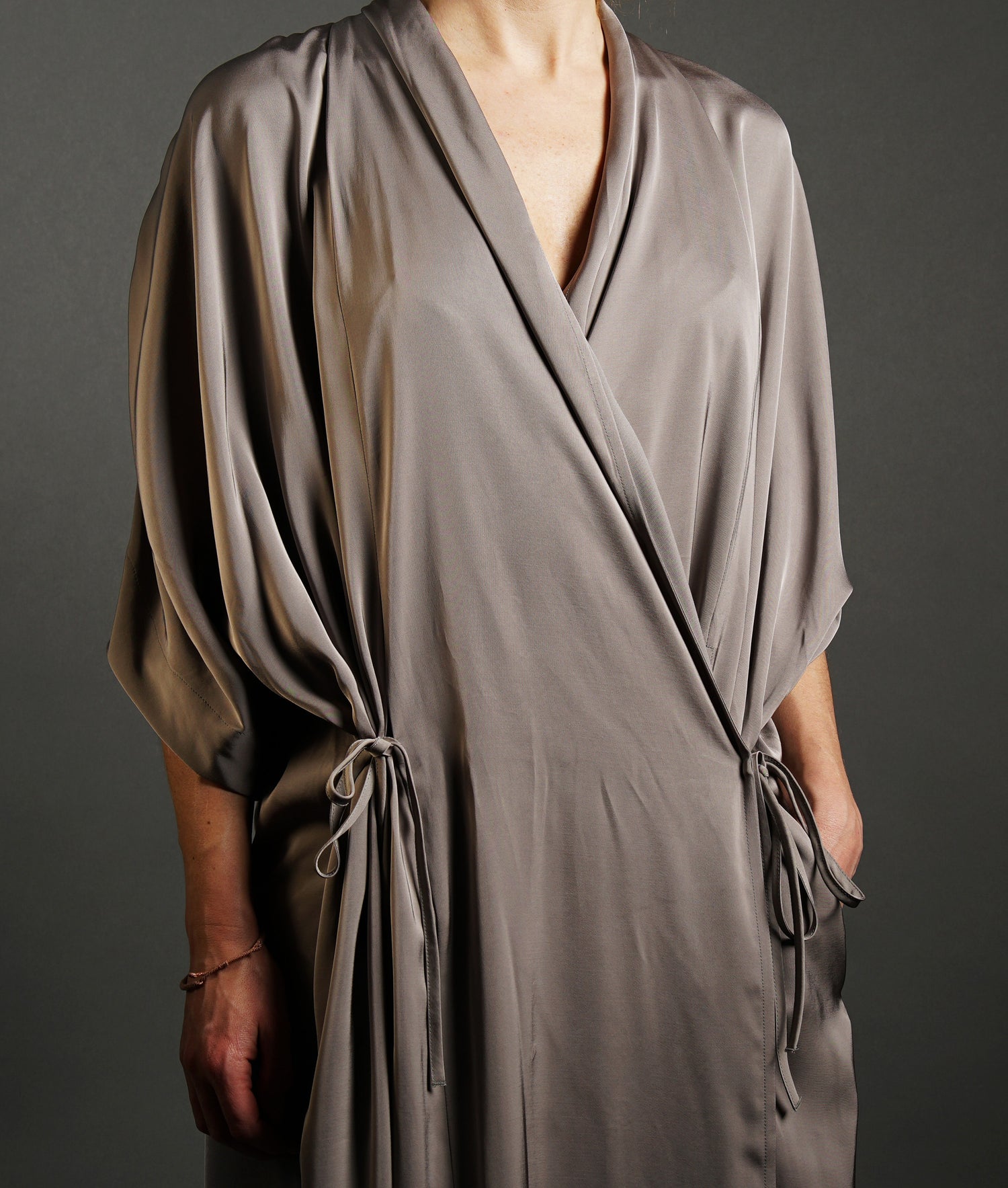 Wear it without waist belt
Without waist belt for a more relaxed look and with double knot.
INSTRUCTION
Video Guide - Double Knot